Here are some of the websites I visit a lot - maybe too much.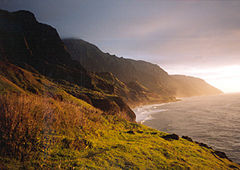 Don't know where this photo shows - but ain't it purdy?

Search Engines
AltaVista You know us as the Internet's original search engine.
Lycos One of the most visited hubs on the Internet reaching one out of every two web users.
Yahoo! With over half a million sites divided into more than 25,000 categories, Yahoo! is both browseable and searchable.
InfoSeek GO Network is a new brand that brings together the very best of the Internet in one, easy to use place.

Favorite Sites




E-Sword

A great downloadable free Bible - lots of translations, dictionaries, commentaries - be sure to support this ministry (I did)


Tehillah

THE Christian Dream Interpretation website
Aimoo Dreams Forum Tehillah's even newer message board
Bravenet Dreams Forum Tehillah's old message board


Let Her Be Veiled

Very interesting reading, on why 1 Cor 11 (headcovering) is still for today
Tznuis (modest clothing) Beautiful huge scarves from Jerusalem - and how to wear them


Ninvus

My 12 yo son's website - Warning! Silly alert!
Tugera's Relm And my 14 yo daughter's site - who can't spell REALM.
Mary Lou's site This is my friend from church.